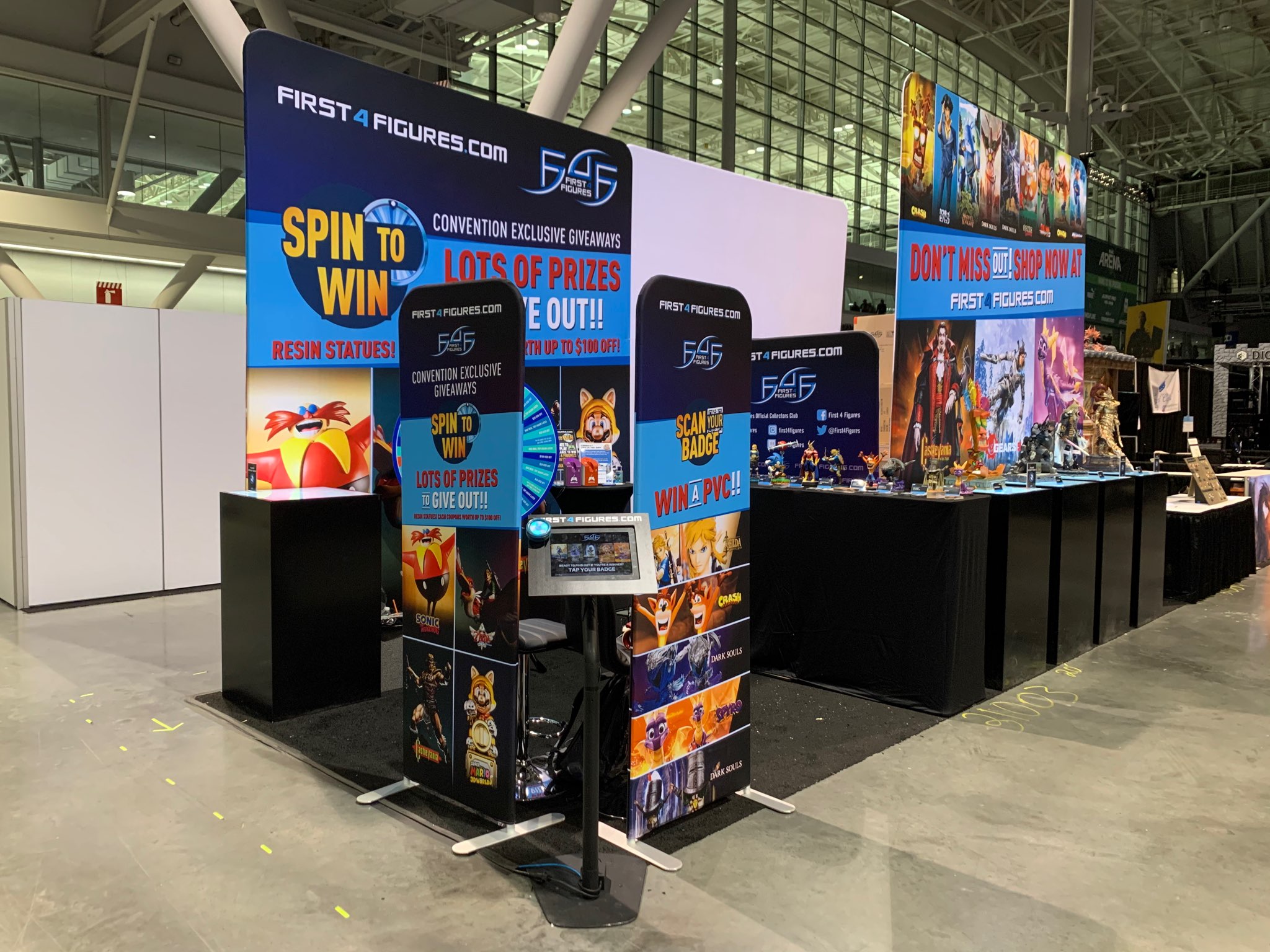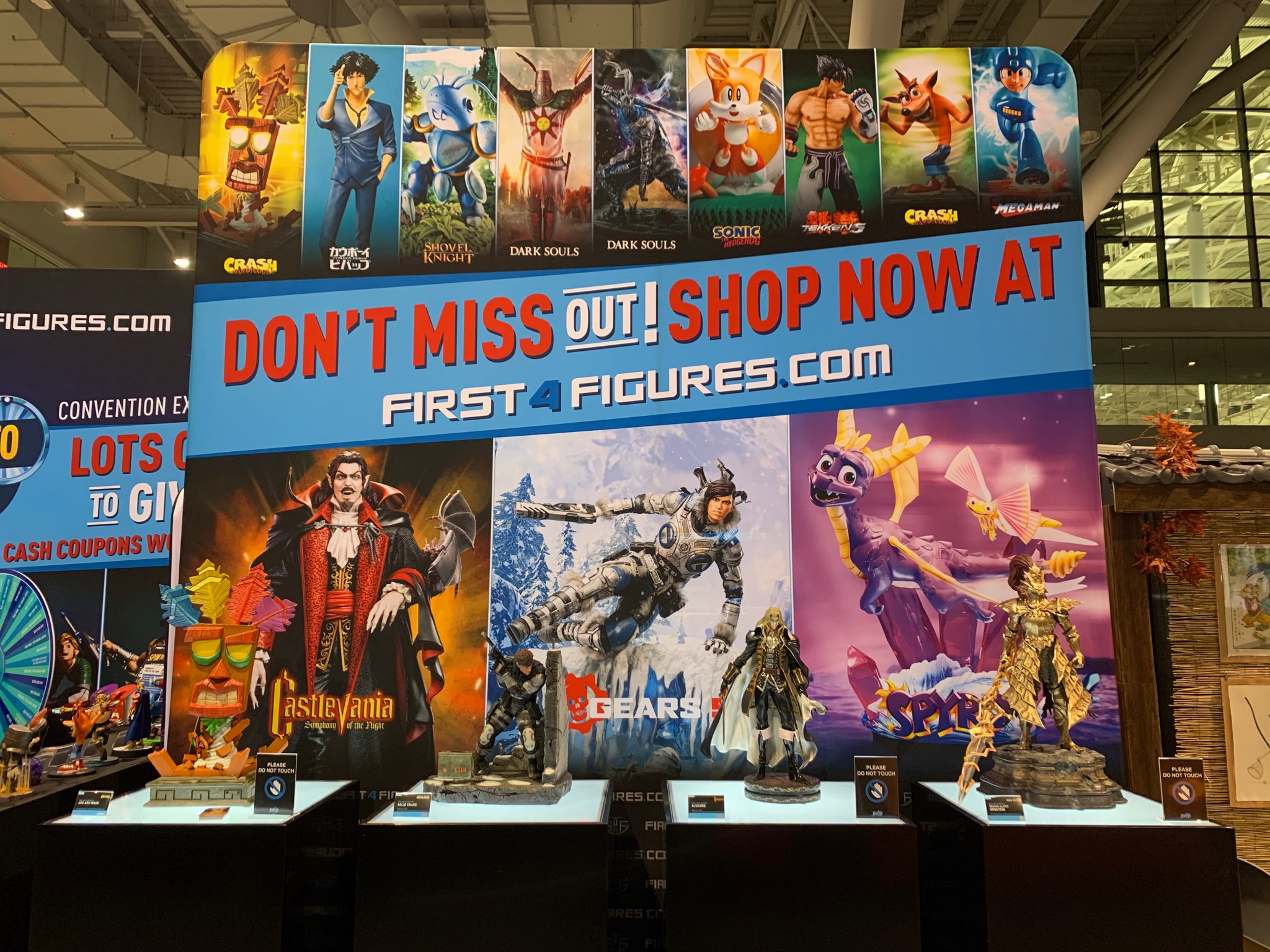 We are back from another convention, and this time, we made our debut appearance over at the recently concluded PAX East 2020! In attendance was everyone's beloved Tsoek "Chockles" Cheung, the Marketing Manager of First 4 Figures.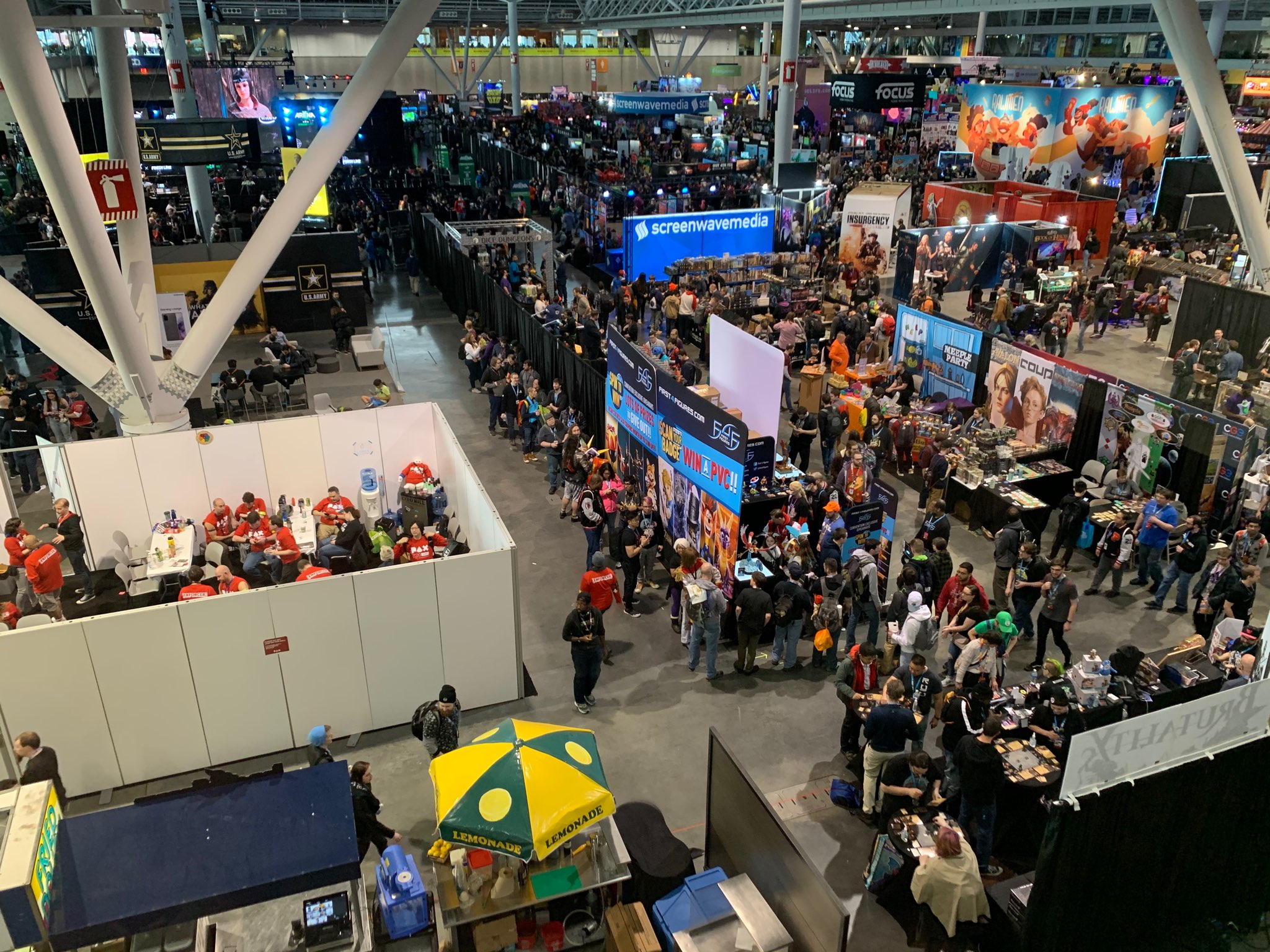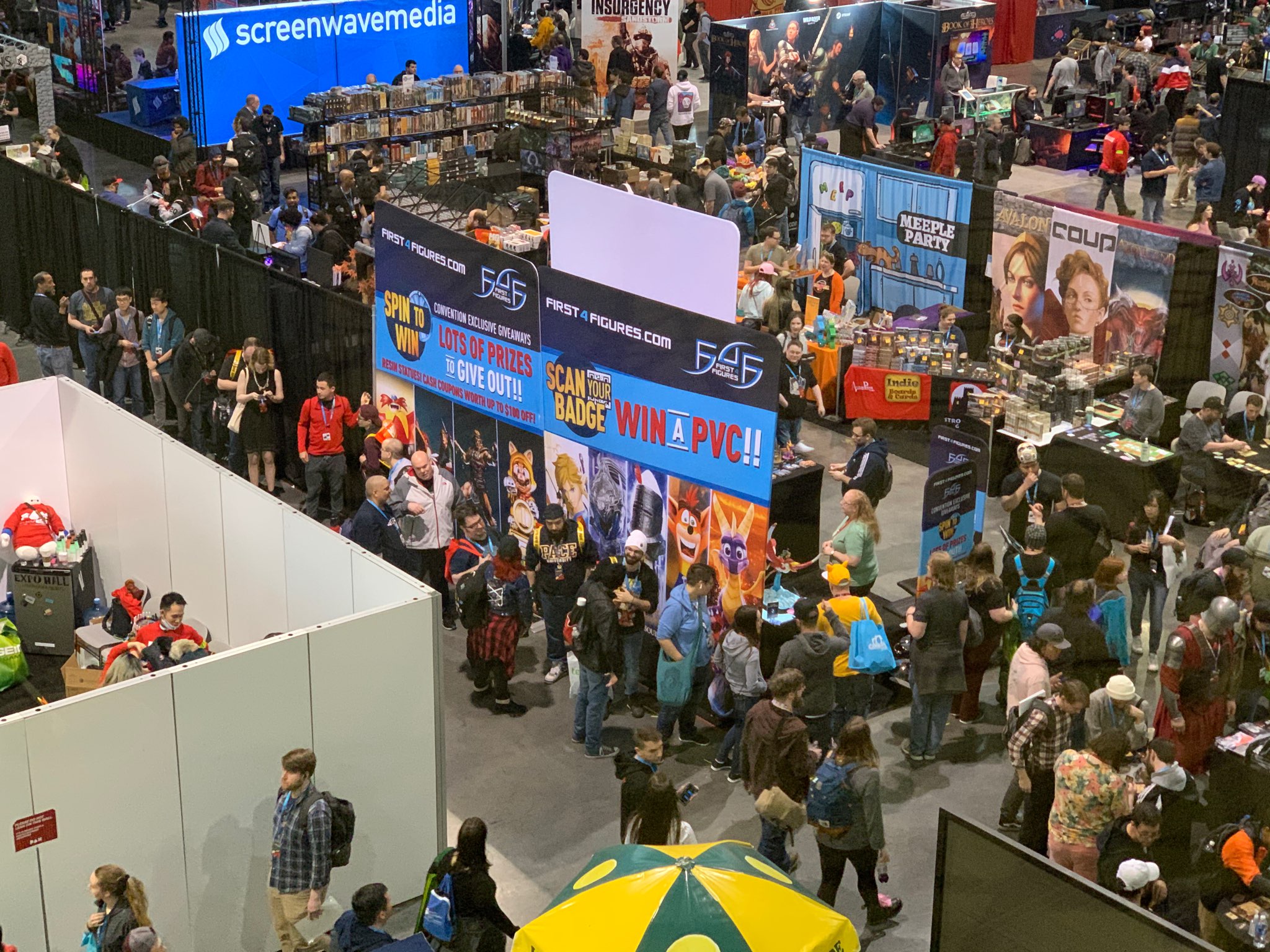 First off, we have to talk about the crowd. Just by looking at the sea of people lining up during the opening day, you can immediately tell that the convention center was packed. It was exciting to be able to introduce our brand to all these passersby that may or may not have heard of us in the past. Even if most of them weren't collectors of any sort, their reception towards our products was still very positive. After interacting with Chockles, they now have a newfound understanding and appreciation for this hobby. We look forward to accepting them all with open arms into our Official Collectors Club, where they can interact and mingle with other like-minded individuals.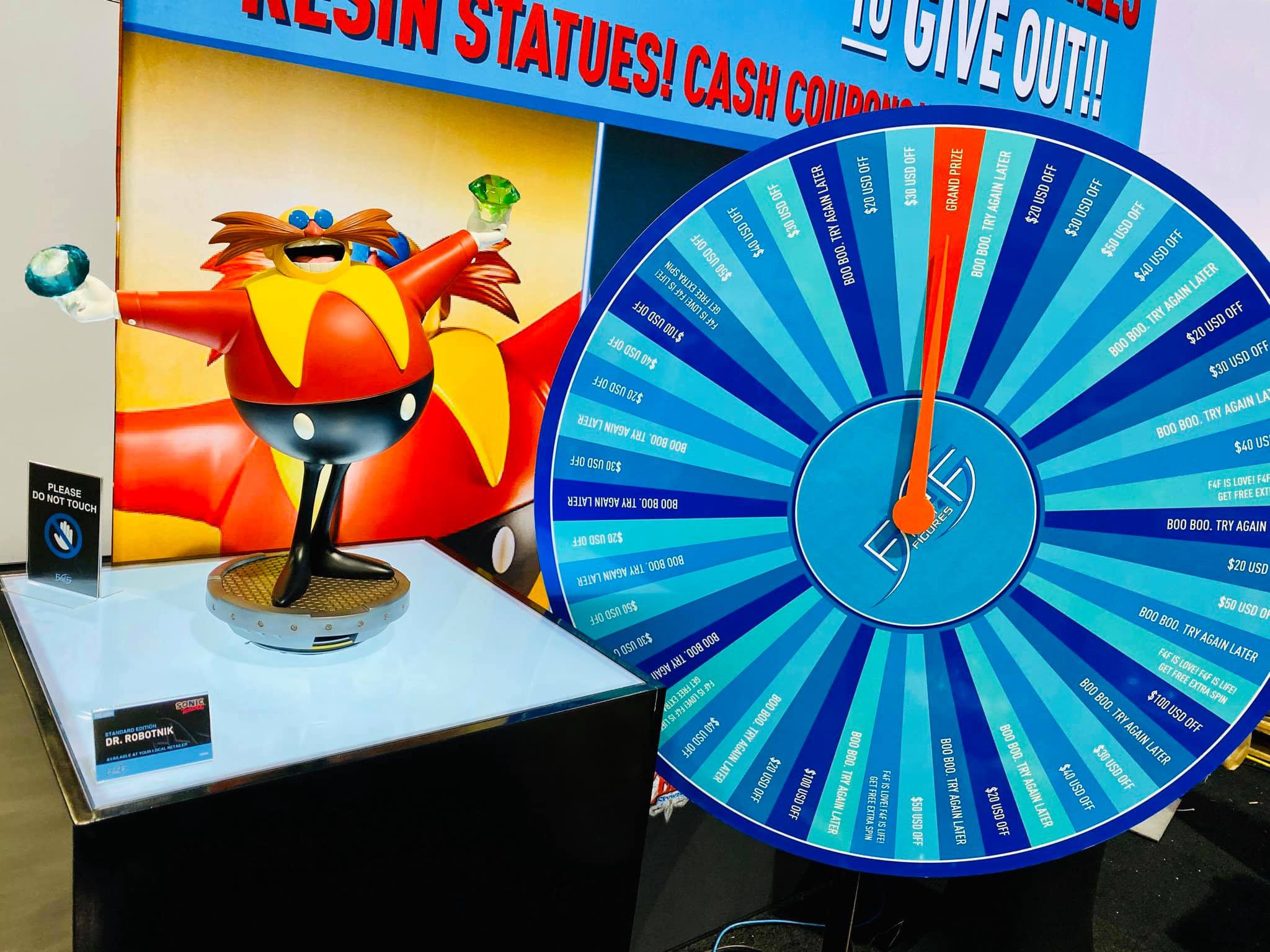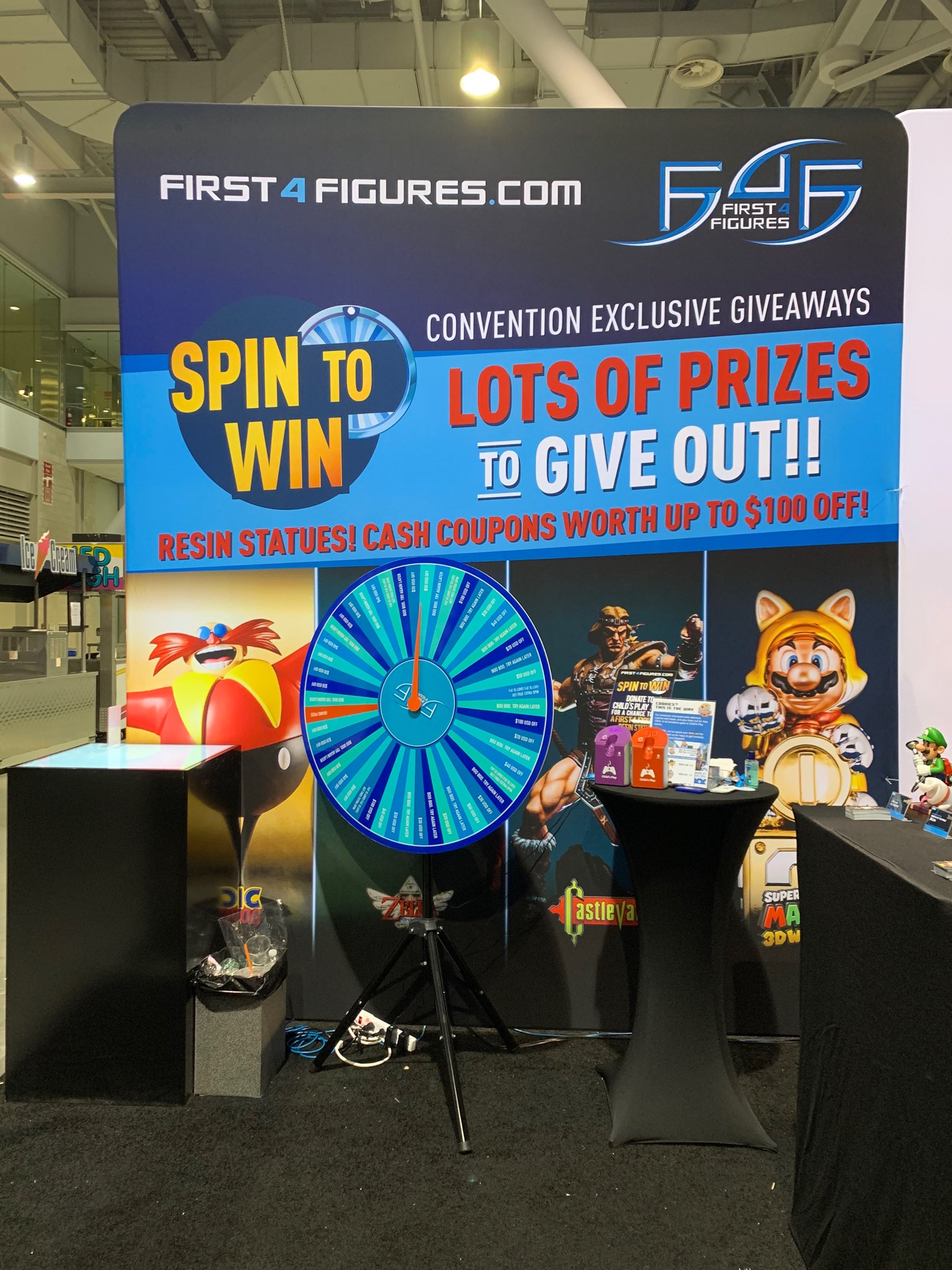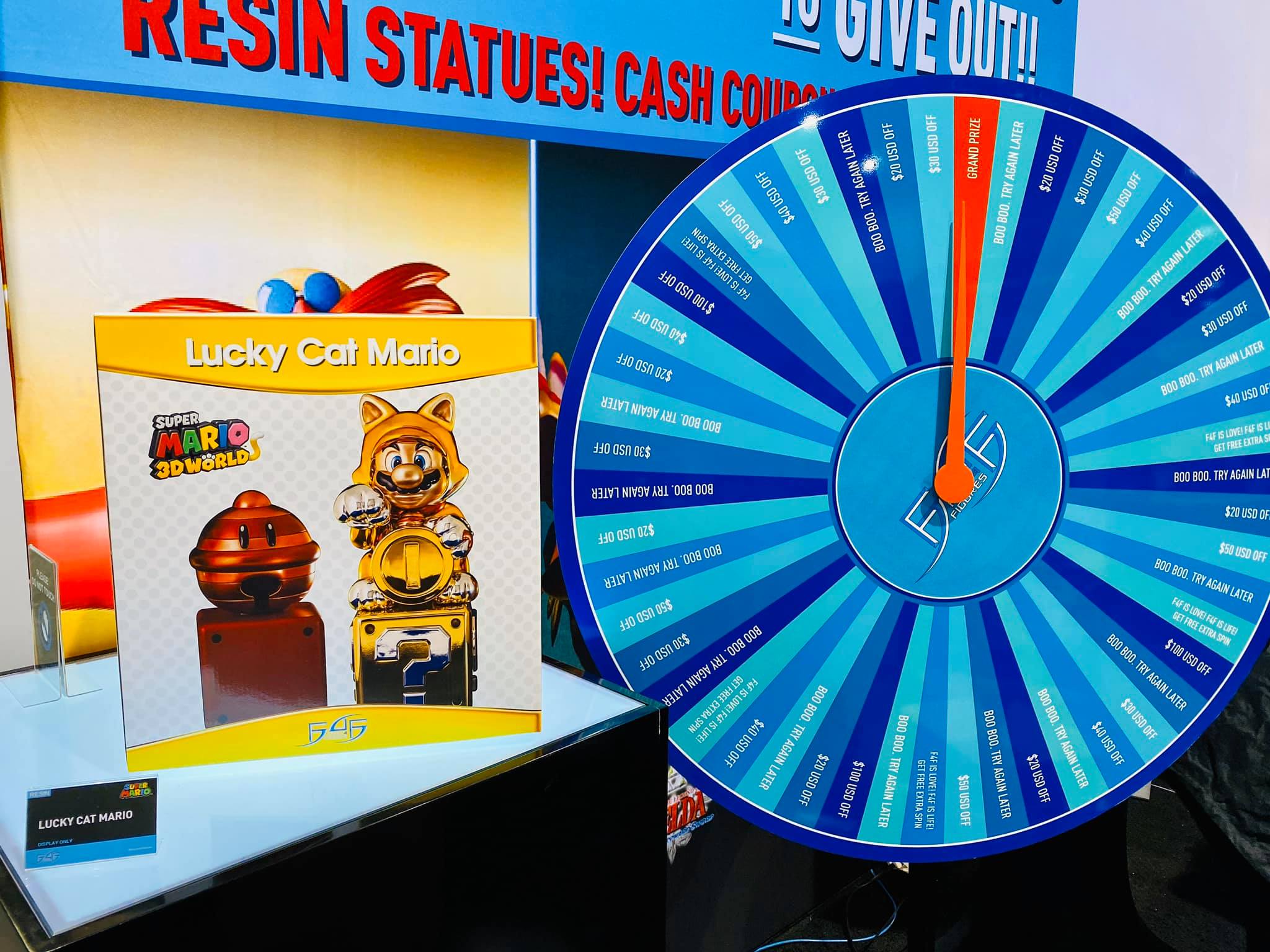 Secondly, let's look at how our partnership with Child's Play and Cookie Brigade did. For PAX East, we had a giveaway contest called the Spin to Win. For every USD 10 donation, participants were granted one (1) entry to spin our prize wheel for a chance to win any of the following:
USD 20/30/40/50/100 Off Coupons
Sonic the Hedgehog – Dr. Robotnik (Standard Edition)
The Legend of Zelda: Skyward Sword – Link on Loftwing
Dark Souls – Dragon Slayer Ornstein (Standard Edition)
Super Mario 3D World – Lucky Cat Mario
If people landed on a "BOO BOO. TRY AGAIN LATER", they will receive those delicious cookies baked by our friends at Cookie Brigade as thanks for participating. All proceeds will go to Child's Play, a charity organization that supplies toys and games to child welfare facilities across the globe. And, after tallying, the results are in. By the end of the four days, we were able to raise a whopping USD 13,424 for Child's Play's cause! To everyone who came and supported, thank you all so much!
Not only that, just for fun, we also had our own mini-game with the prize wheel wherein people who joined our live stream had a chance to win discount coupons and F4F reward points! We loved how much we were able to interact with our community that we might just look into doing more of these in the future! Stay tuned for more information.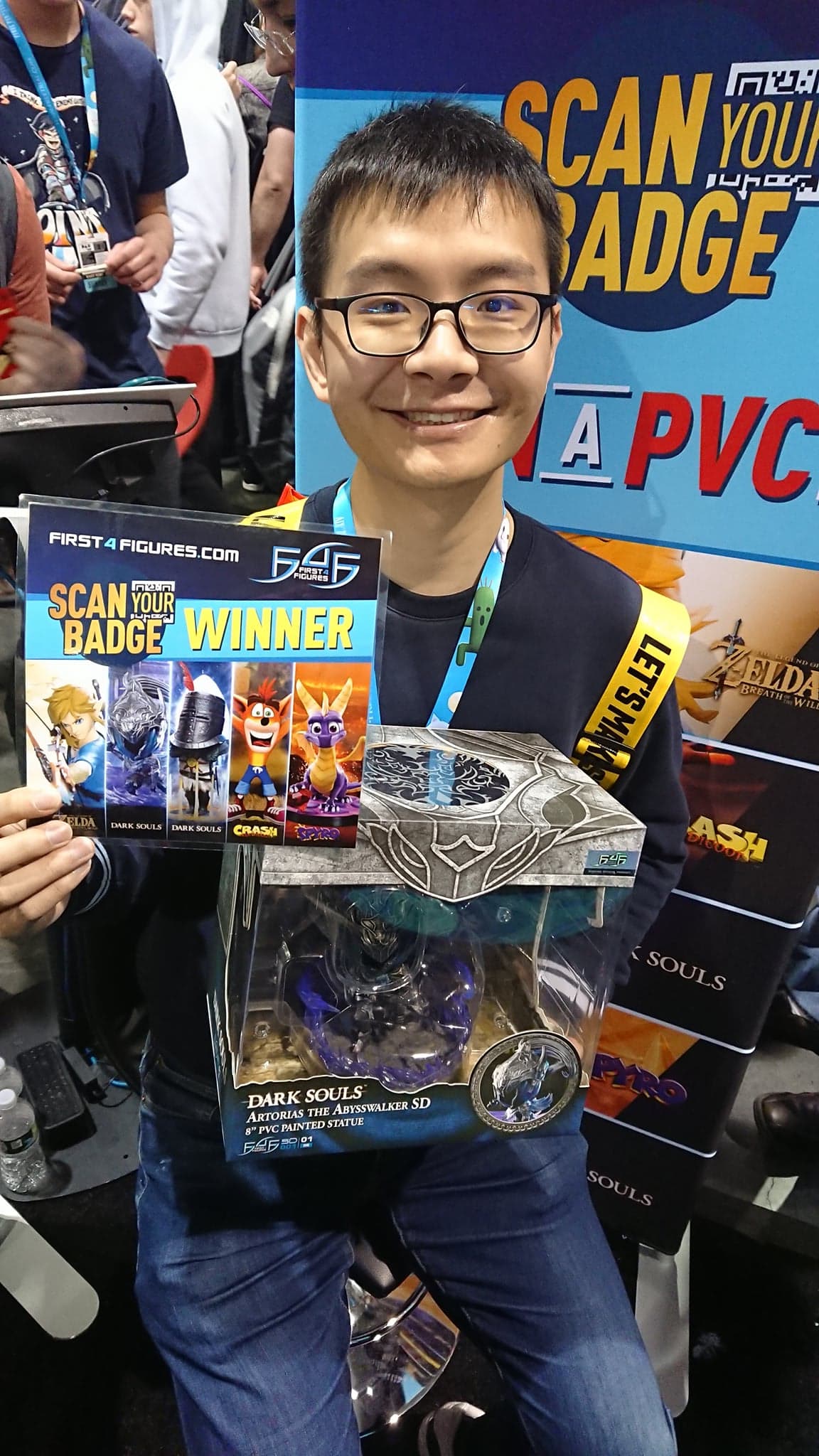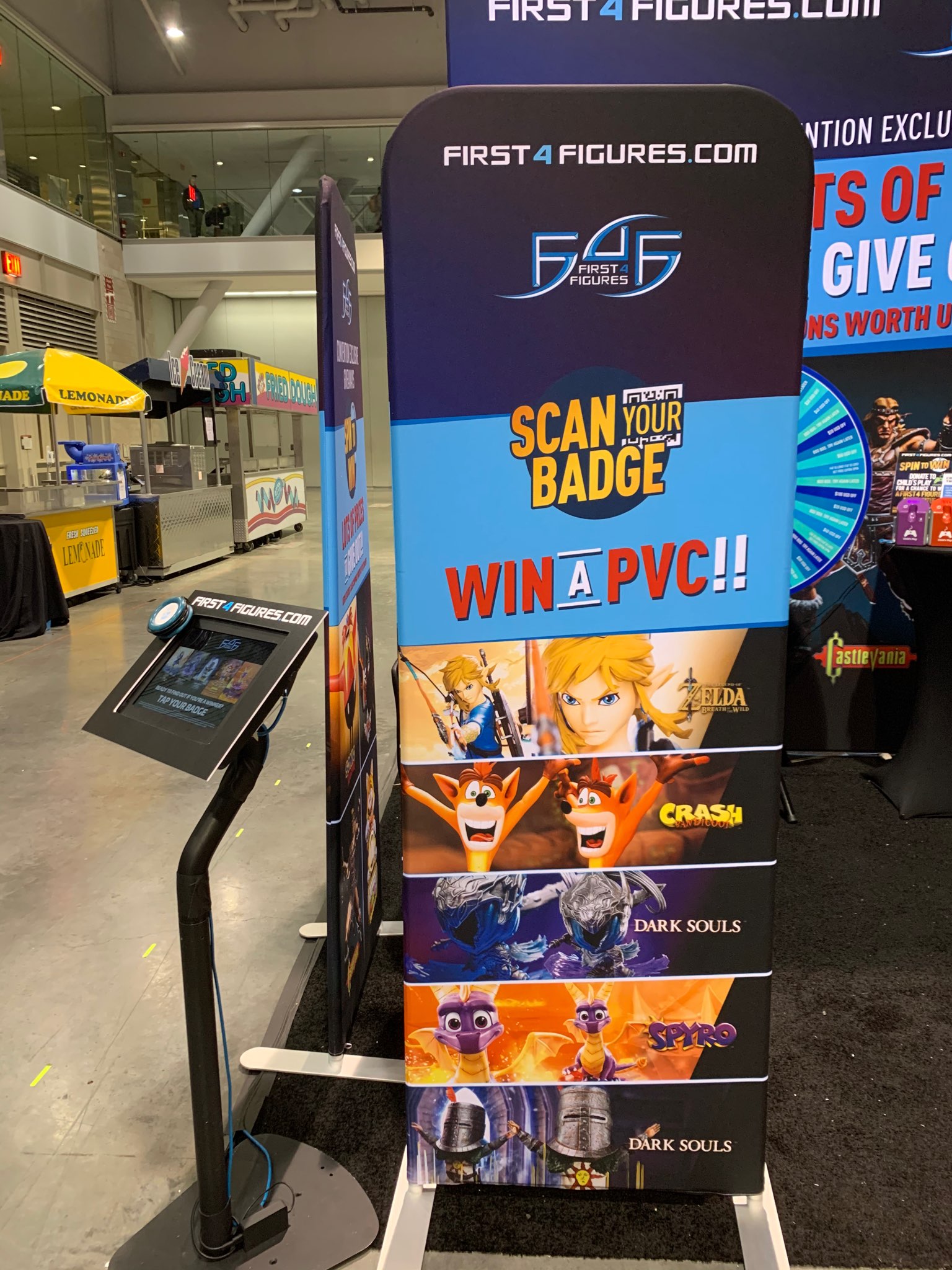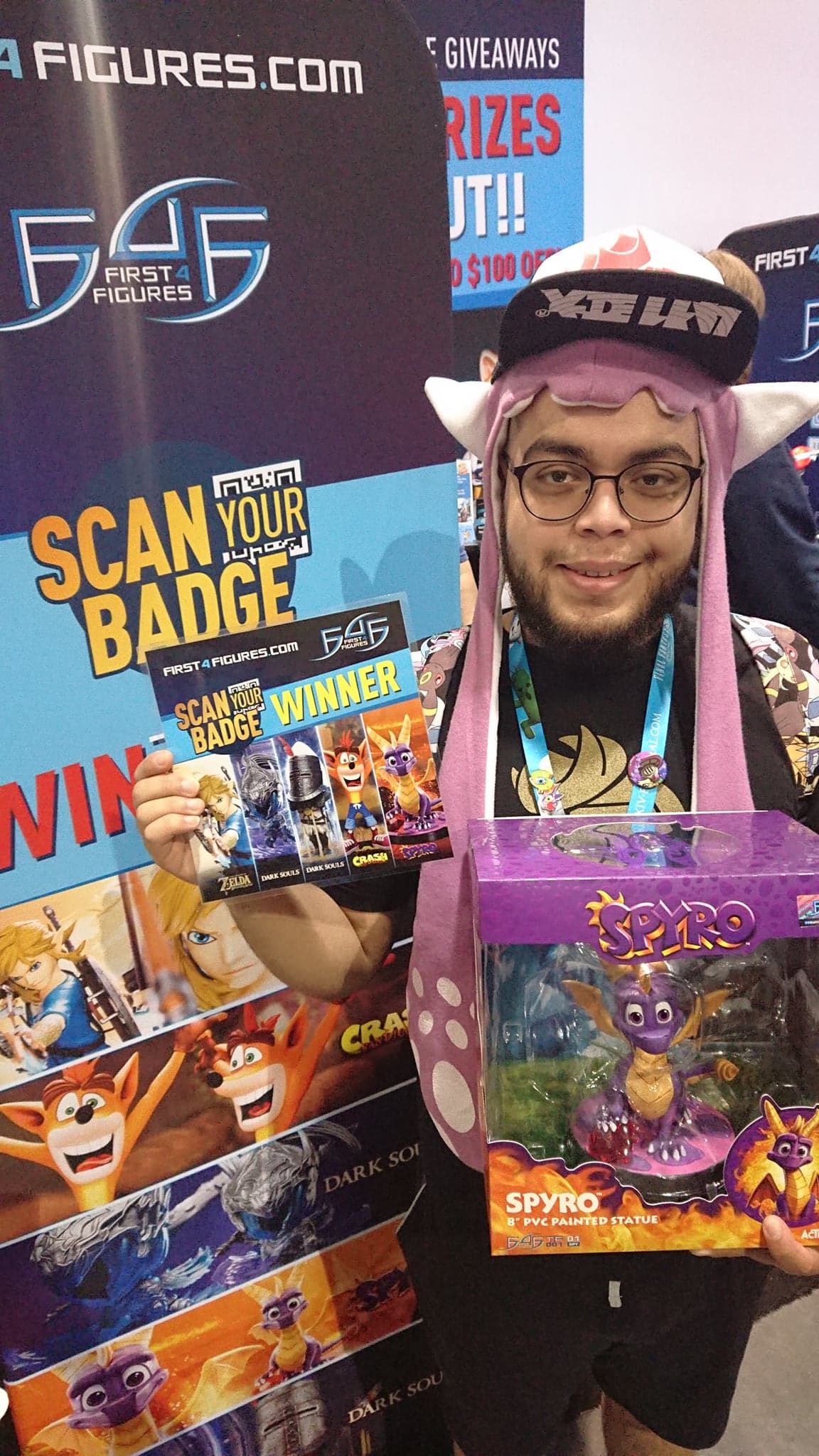 One thing that carried over from our PAX West 2019 appearance was our Scan Your Badge giveaway contest. In summary, attendees would scan their PAX East badge for a chance to win one (1) PVC figure of their choice. Throughout the four days of the event, there were 32 lucky winners, each one a satisfied camper with their prize. Oh, and we also had PVCs to give away through PAX's Prize Towers. It was a great way to not only expose the quality of our products to newcomers but also show them that quality collectibles don't have to cost a fortune.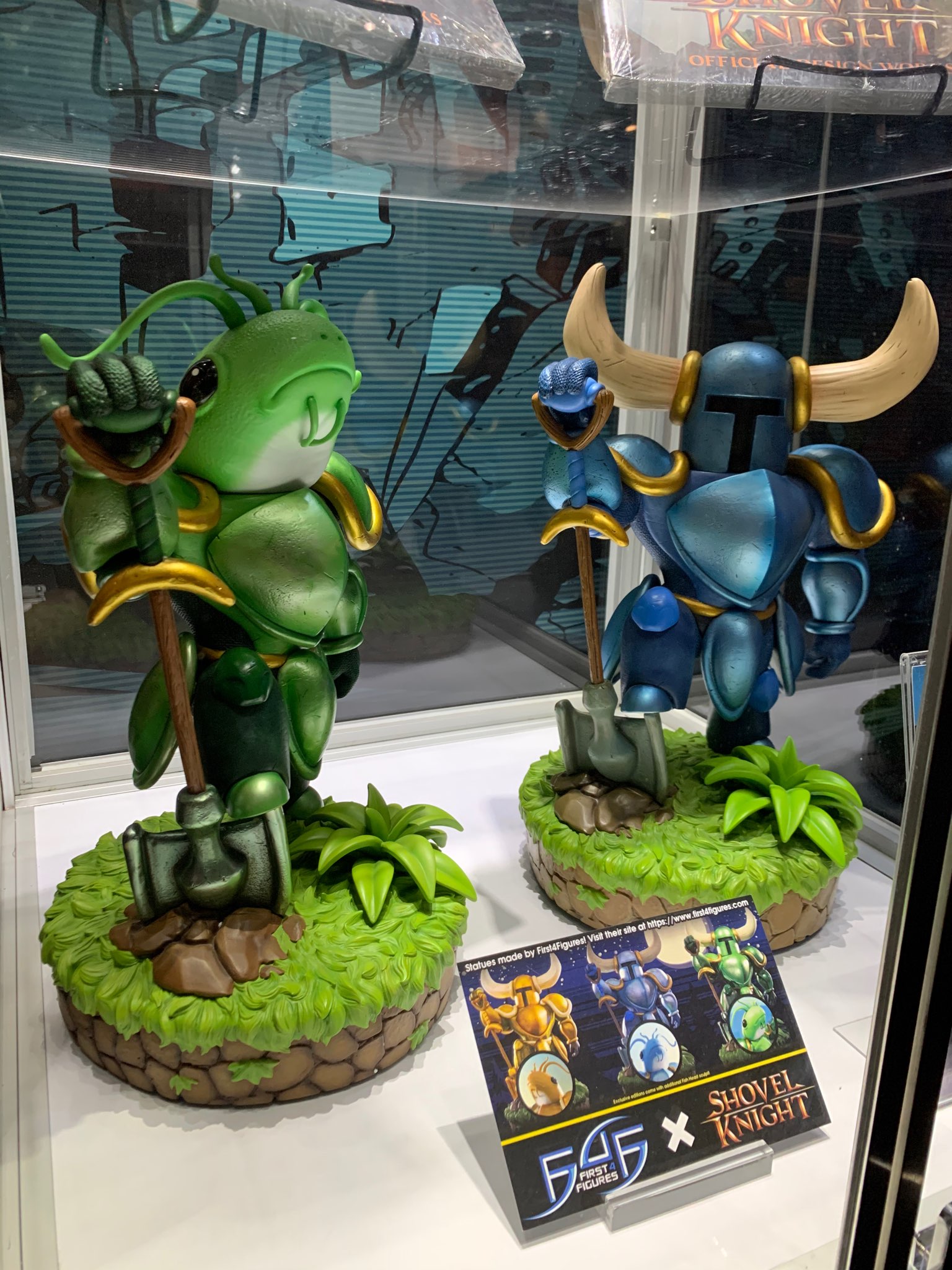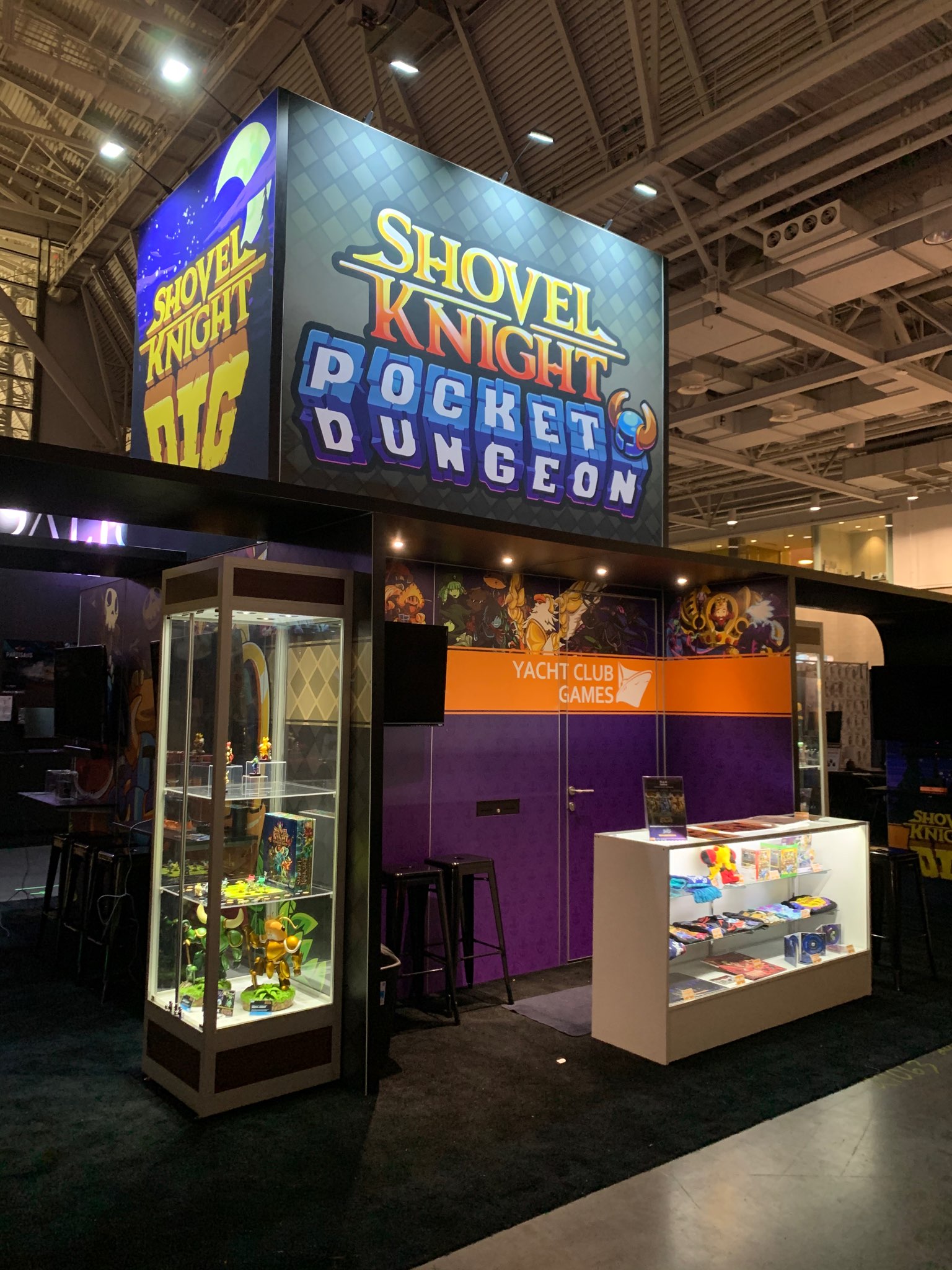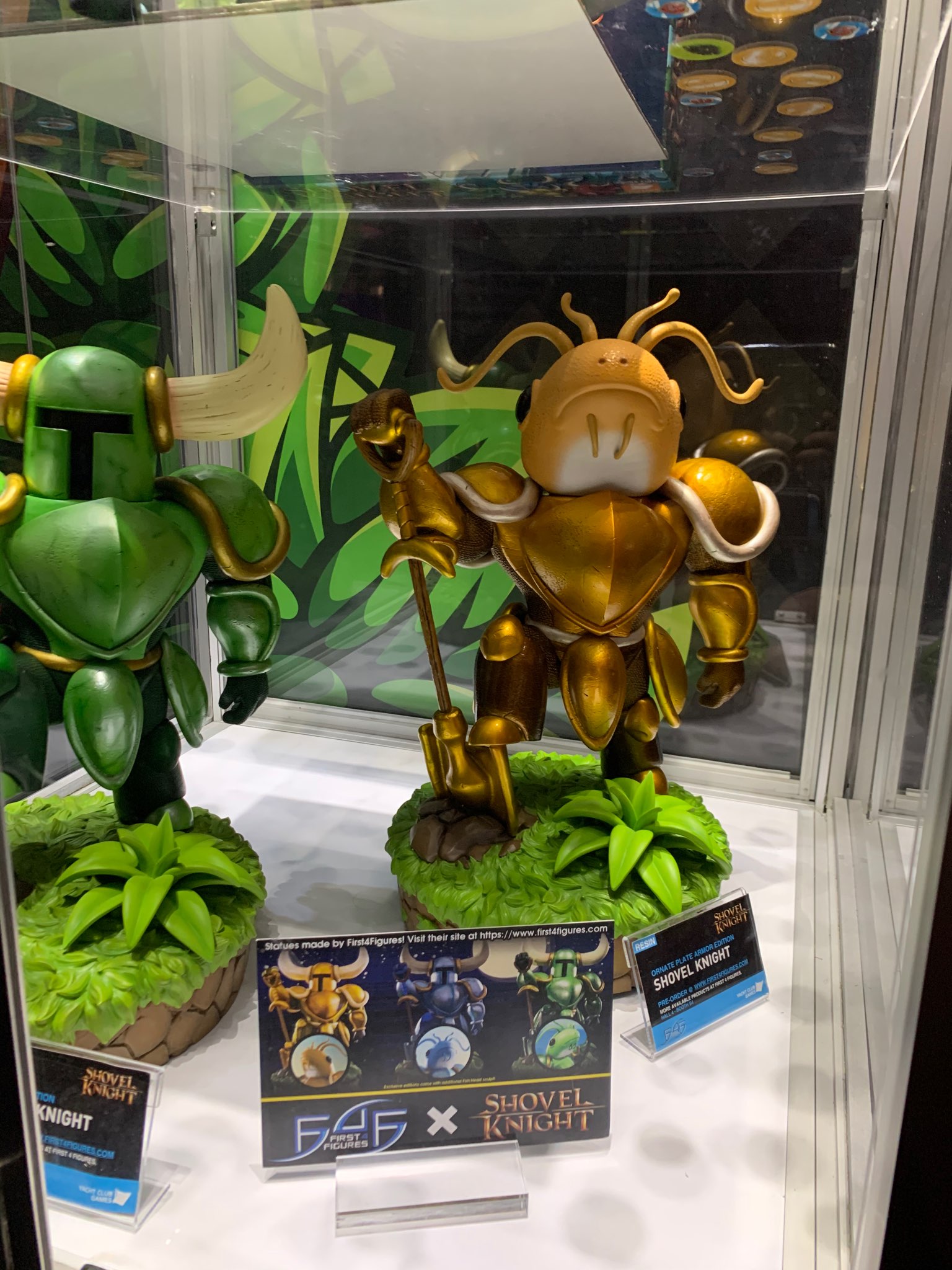 It wasn't only in our booth that we were able to showcase our resin statues. Our good friends over at Yacht Club Games also had all three color variations of our 1/4 scale resin Shovel Knight statue on display. Fans had a chance to see these for themselves while waiting in line to demo Shovel Knight Dig, Shovel Knight Pocket Dungeon, which is their latest entry in the Shovel Knight franchise, and their newest Intellectual Property (IP), Cyber Shadow.
Overall, PAX East 2020 was an absolute blast, and this won't be the last time you'll hear from us on the PAX East floor. We would like to give a massive shoutout to the organizers of PAX for a fantastic job in securing everyone's health and safety from the novel coronavirus (2019-nCoV) by scattering disinfectants and sanitizers throughout the exhibition center. We would also like to thank all our Official Collectors Club members who passed by and said hello, and a special thanks to DABID KUHRT, JEREMY BIERSON, and the rest of our ambassadors for assisting us with the setup and manning of our booth. Indeed, F4F is love, F4F is life! Stay tuned for more First 4 Figures news and updates through our First 4 Figures Official Collectors Club. Who knows, maybe our next adventure might be at a convention near you.